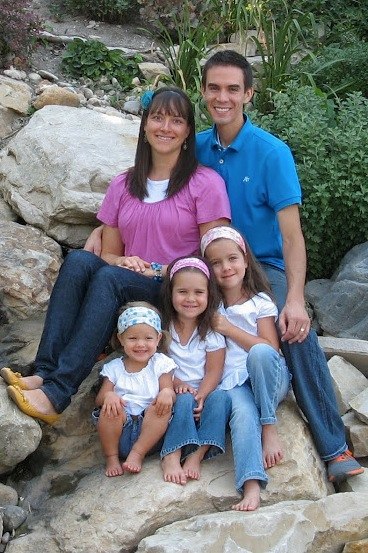 By: Rebekah George
My plant-based journey started the summer I turned 25 (2002), when my mom called and said Dad had been diagnosed with diabetes and was going to try a vegan diet for three months. She thought he would have an easier time if his kids were doing it with him. My five sisters and I joined him in his three-month trial. I gladly jumped on board to support my dad, but I remember thinking, "How am I going to give up my cheese?!" I rarely cooked meat, but I had cheese all the time. As I cut all dairy from my diet, I was surprised at how quickly my cravings and taste for cheese disappeared.
During the trial period, I had many conversations with my mom, who had been vegan for several years, and I also started doing my own research. I read some of T. Colin Campbell's The China Study and all of Food for Life by Neal Barnard. I also studied the Word of Wisdom with a new perspective, focusing on the verse that says the Lord is pleased when we do not eat meat.
By the end of the three months, not only were my dad's blood levels normal and the pre-diabetic condition gone, but I was also convinced a plant-based diet was the way to go.
athletes
,
China Study
,
cooking
,
dairy
,
food cravings
,
friends
,
meat
,
spiritual blessings
,
Word of Wisdom